Tips for Home Security in Winter in Beaumont & Tyler
Many people are still unaware that cold and dark winter nights increase the rate of break-ins at home. Shorter days and longer nights mean thieves get an extended window of opportunity to steal your belongings. This is why Advanced Systems Alarm Services has prepared a few tips for homeowners residing across Dallas, Greenwood, Tyler, Elmo, Beaumont & other nearby areas across Texas. Continue reading to learn more.
Keep Your Home Safe & Secure During Winter
It is essential to take extra steps to secure your home during the winter. Additionally, a recent survey has shown that being in direct confrontation with home intruders has mental and emotional effects on people that can leave a lasting impact. Hence, you should avoid being the target of thieves in the first place to be safe and sound. The professionals at Advanced Systems Alarm Services recommend these tips: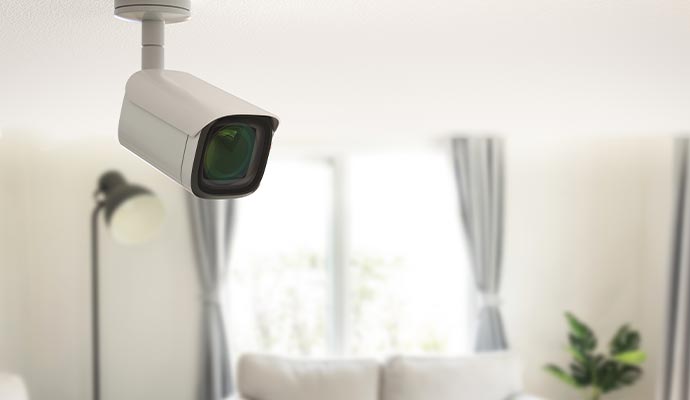 Install visible security: Installing clearly visible security precautions such as CCTV cameras or alarm systems keeps attention away from thieves. As a result, it reduces the risk of break-ins.
Creating an impression: Even when you are not home, keep the lights on, or install smart lights and schedule them to turn on when it gets dark. You may also keep a radio on to create the impression that someone is home.
Double-check windows & doors: Though it might sound simple, properly securing your doors & windows is something you often overlook. Always ensure your entryways are locked before leaving the house or try a safer option, smart locks.
Check security equipment: Check if outdoor security measurements like motion sensors, glass break detectors & others are functioning well, and have not been damaged by rain, hail, or excess snow.
Avoid hiding keys: Stop yourself from hiding keys under flowerpots, door mats, and other plain-sight hiding spots when you leave the home.
Secure your garage: Thieves are always looking for easy access to your house, and this might include garage doors, & windows. Remember to lock them properly all the time.
Prevent Thieves, & Vandals from Targeting Your Home
Thieves will go through every possible option to invade your house. Your job is to eliminate those options and create a secure environment for you, your family, and your belongings. Even though winter increases the chances of a break-in, a reliable home security system from Advanced Systems Alarm Services, and some awareness can help you avoid such situations.
If you are in need of CCTV cameras, & intrusion alarm systems to protect your home during winter & other times of the year, count on us. We offer professional installation & can create tight security that safeguards your home 24/7. Give us a call at 409-204-4898 to schedule an appointment.