Motion Sensor Installation Services in Beaumont & Tyler
When we are living in a busy neighborhood where various types of people live in the locality, we always have to keep in mind that crime can happen anytime. So, we better be prepared for situations like burglary and robbery in Beaumont & Tyler. In order to do that successfully, it is important to keep in mind that no security systems are perfect but automated security systems like motion sensors usually provide better and more accurate readings.
Advanced Systems Alarms Services provides motion sensor installation in service areas like Port Arthur, Port Neches, Nederland, or nearby. Call us now at 409-204-4898 or contact us online to learn more about our services!
Benefits of Having a Motion Sensor in Your Home
There are many advantages that are brought in with the motion sensor installation. These are: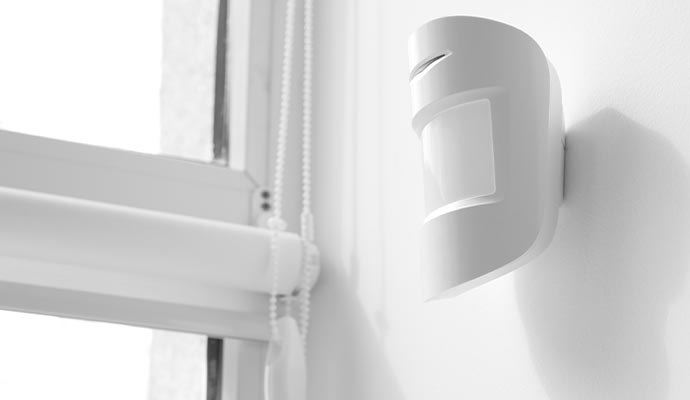 An increase in security: Because of the fact that it is a digital and automated system, motion sensors usually provide more safety and security than other analog systems.
Increased safety: Animals should also be on your radar if you also have a need to keep yourself safe from anything other than people. Wildlife can be a major threat to your family and pets depending on where you live. When looking for food, coyotes, raccoons, and even big creatures like bears, can approach too closely. They will flee, though, if you have a motion sensor light.
A better & more convenient option: Have you ever driven home late at night with kids in the backseat and a car full of groceries? Utilize motion sensor lights to remove the extra load! As soon as you arrive, the light turns on, making it simple and risk-free to bring your children and groceries inside.