Dome Camera Installation in Beaumont & Tyler, TX
Durable, discreet dome security cameras are a less obvious but highly dependable method of monitoring a property, business, school or other busy area. Newer, more advanced dome cameras, named for their dome-shaped housing, can be controlled with smart phones or other personal devices and are part of more modern, integrated surveillance systems with the latest access control.
For the latest CCTV dome camera installation for business or residential security, Advanced Systems Alarm Services offers assistance in Dallas, Huntsville, Alto, Allen, and other cities throughout our D/FW and East Texas service area. Whether at home or away, feel safer and more secure than ever with dome camera installation from the professionals at ASAS. Call us today at 409-204-4898 or contact us online to schedule a consultation.
Why Dome Cameras By Advanced Systems in D/FW?
Dome cameras installed by the professionals at Advanced Systems Alarm Services have a number of advantages: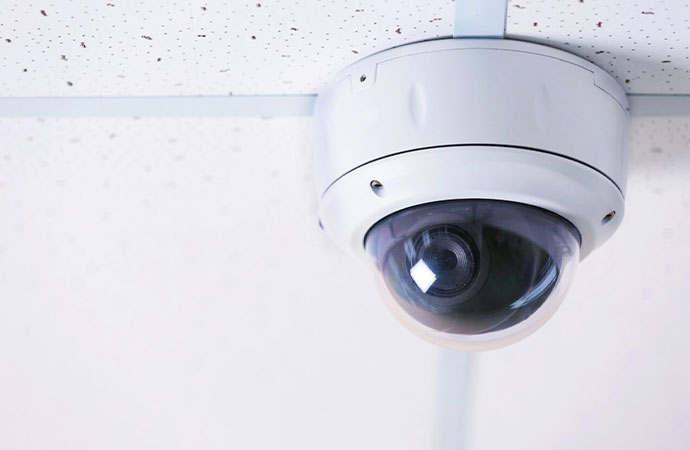 High resolution: Resolutions vary by model, but advanced CCTV dome cameras can offer from 2mp to 6mp (megapixels) clarity, with 3mp being the most common. This can provide up to 50 percent more resolution than standard 1080p.
Weatherproof: Many outdoor dome cameras are weatherproof and waterproof, as conditions won't interrupt monitoring. Many have an external dome with a built-in temperature gauge and heater to enable operation at extreme temperatures.
Vandal resistant: In an area prone to robbery or vandalism, impact-resistant dome cameras can be installed in areas more difficult to reach. They require special tools to disassemble, also.
Hidden orientation: The dome camera lens cover obscures orientation or range. This makes it difficult for intruders to predict or avoid the monitored area and go unseen.
Wider angles: Provides a variable focal length. Versatile dome cameras adjust lenses to desired distances. The dome housing shape allows the lens to move flexibly at more angles.
Night Vision: Features also include infrared (IR) illuminators and progressive CMOS sensors. This combination enables unmatched low-light camera performance, indoors and outdoors, to a range of more than 30 meters.
Contact Advanced Systems Alarms Services For Your Camera Installation
When it comes to protecting your family, home or business, never compromise with your surveillance and security system. Choose Advanced Systems Alarm Services for superior, professional security products that ensure your security and safety. Our surveillance and camera installation options also include:
Call us today at 409-204-4898 or contact us online to learn more about our superior dome security camera installation, or to arrange a consultation. We're available to assist you throughout our D/FW and East Texas service area.