Outdoor Camera Installation in Beaumont & Tyler, TX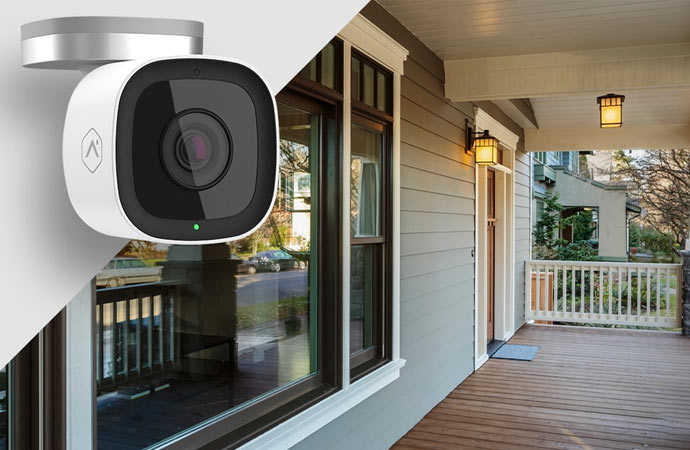 Porch thieves can become one of a homeowner's worst nightmares. You can protect your home with advanced outdoor security cameras from Advanced Systems Alarm Services. Our outdoor cameras can include a 113-degree viewing angle, perfect for focusing on your lawn and porch. Discourage unwanted attention, potential burglary and other threats. Feel secure at night with infrared (IR) night-vision technology as well. For advice on thwarting porch pirates, we can help you stop package thieves.
Advanced Systems Alarm Services is an authorized dealer of Alarm.com security products that can improve your home's security. Monitor your home 24/7 with access control through the Alarm.com App. Upgrading your security is easy with ASAS. For efficient and reliable outdoor camera installation call 409-204-4898 or contact us online. We offer assistance throughout our D/FW and East Texas service area.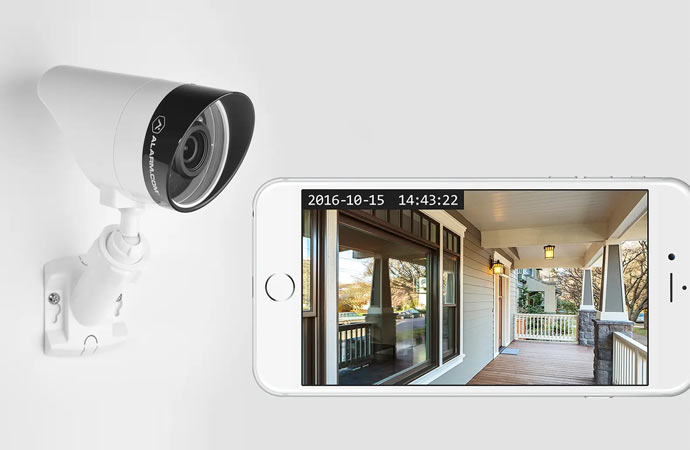 Advanced Systems CCTV Cameras Have Superior HD Quality in D/FW
At ASAS, our range of high-performance, patented outdoor CCTV cameras can provide HD resolutions up to 1080p for an exceptionally clear surveillance picture. Monitor anything occurring outside and around your home with the convenience of a smart phone or other personal device.
Alarm.com smart security technology allows you to view live footage, record, and capture pictures all from a user-friendly mobile app. Homeowners living in Addison, Anna, Dallas, Nederland, Beaumont, or throughout our D/FW and East Texas service area can equip their homes with advanced outdoor cameras for superior security and HD coverage.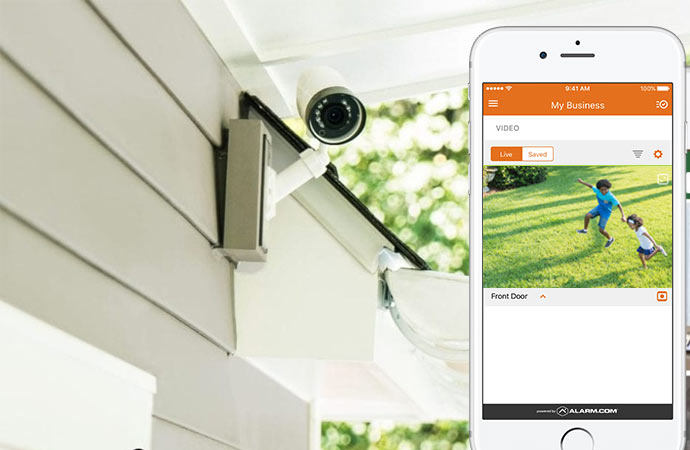 More Features of Our Outdoor Cameras
HD 1080p video
Wireless connectivity
Infrared (IR) night vision
113-degree viewing angle
Maximum resolution of 1920p×1080p
2.8mm F1.85 lens
10 simultaneous viewers
Video motion detection for three windows, with adjustable sensitivity
Trust Advanced Systems For Most Reliable Outdoor Cameras Installed in East Texas
Our outdoor security cameras are highly advanced to meet your security concerns and requirements and exceptionally fortify your home security. Advanced Systems Alarm Services can help you easily monitor, detect issues, capture and record security footage, as well as notify authorities, with convenient access control through the Alarm.com app. We offer exclusive outdoor camera installation including floodlight cameras, day/night cameras, and thermal cameras in Tyler, Lufkin, Baytown, Dallas-Fort Worth, and anywhere throughout our D/FW and East Texas service area. Call 409-204-4898 for the most professional, superior home security in Texas.