Bullet Camera Installation in Beaumont & Tyler, TX
Bullet security cameras are known for having a longer outer case, which gives these CCTV cameras a striking and unique presence. Their elongated casing allow weatherproof bullet cameras to include longer lenses for more image detail outdoors over longer distances. The professionals at Advanced Systems Alarm Services are your superior solution for bullet camera installation for a surveillance system needing longer distance capability.
For the latest CCTV bullet camera installation for business or residential security, Advanced Systems Alarm Services offers assistance in Huntsville, Alto, Dallas, Allen, and throughout our D/FW and East Texas service area. Whether at home or away, feel safer and more secure than ever with bullet camera installation from the professionals at ASAS. Call us today at 409-204-4898 or contact us online to schedule a consultation.
Why Bullet Cameras By Advanced Systems in D/FW?
Bullet cameras installed by the professionals at Advanced Systems Alarm Services have a number of advantages: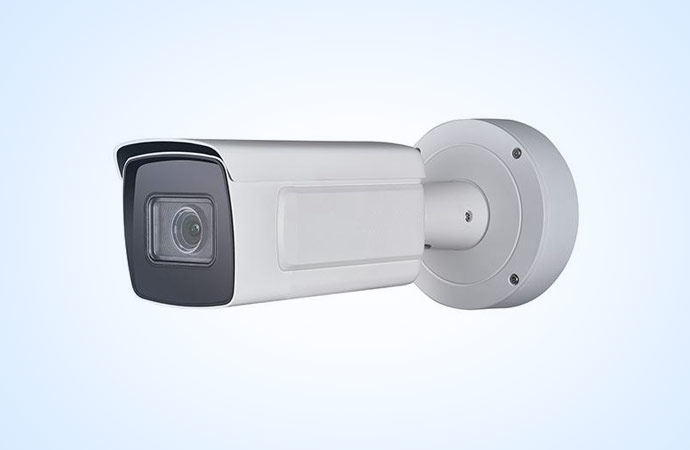 Noticeable presence: Bullet cameras have a large protruding body, making them more obvious and intentional. They act as an overt warning sign for vandals or other intruders, an eye in the sky meant to be seen.
Superior resolution: Longer lenses, dedicated software for license plate recognition (LPR) or for seeing letters or number on clothing, etc., an infrared illuminator and protective glare cover make bullet cameras even more effective from longer distances and after dark.
Easy installation: A mounting handle on the camera body makes installation easier. Can be quickly mounted on the wall, ceiling, or bracket without removing the cover. Flexible placement lets the installer quickly and easily position and reposition the camera as needed.
Types of Security Camera We Install
Trust Advanced Systems For Most Reliable Bullet Security Cameras in East Texas
Our bullet cameras are highly advanced to meet your security concerns and requirements and exceptionally fortify your home security. Advanced Systems Alarm Services can help you easily monitor, detect issues, capture and record security footage, as well as notify authorities, with convenient access control through the Alarm.com app.
We offer exclusive bullet camera installation in Tyler, Lufkin, Baytown, Dallas-Fort Worth, and anywhere throughout our D/FW and East Texas service area. Call 409-204-4898 for the most professional, superior home security in Texas, including bullet CCTV cameras, video doorbell cameras, floodlight cameras, IP cameras, analog cameras, dome cameras, turret cameras, box cameras, PTZ cameras, and more CCTV systems. Additional ASAS security services include: