PTZ Camera Installation in Beaumont & Tyler, TX
Pan-tilt-zoom (PTZ) cameras have mechanical components that allow side-to-side panning, tilting up and down, and zooming in and out of view. These cameras are typically used to monitor large areas requiring a 180-degree or 360-degree field of view. For a more affordable surveillance option, it is an ideal camera system for your home and monitoring live when away, and Advanced Systems Alarm Services can assist you with PTZ camera installation.
For the latest CCTV PTZ camera installation for business or residential security, Advanced Systems Alarm Services offers assistance in Dallas, Huntsville, Alto, Allen, and throughout our D/FW and East Texas service area. Whether at home or away, feel safer and more secure than ever with bullet camera installation from the professionals at ASAS. Call us today at 409-204-4898 or contact us online to schedule a consultation.
Why PTZ Cameras By Advanced Systems in D/FW?
PTZ cameras installed by the professionals at Advanced Systems Alarm Services have a number of advantages: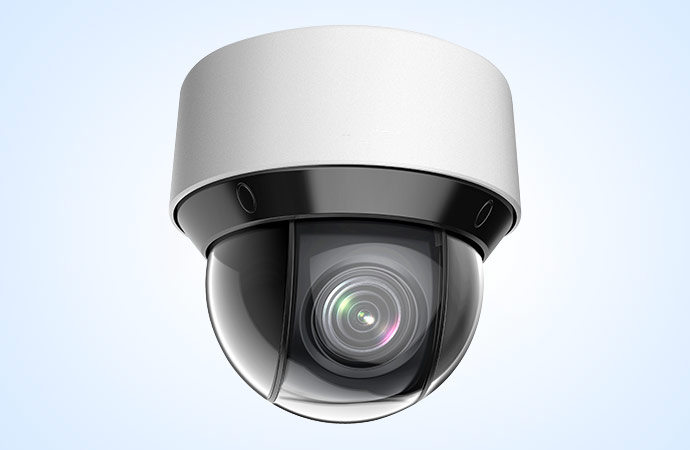 Auto-tracking motion: This feature allows the PTZ camera to automatically track a moving object by adjusting its field of view. This feature is usually best for quieter areas or neighborhoods with less traffic.
Remote control: Remotely adjust the traditional PTZ camera to track suspicious activity, but a manual option remains. It lets the homeowners change the camera's field of view from anywhere.
Zoom feature: Most of the PTZ cameras support an optical zoom used to view and capture distant objects like license plates and faces. Optical zoom (e.g., 20x, 30x, 40x) is the value obtained by dividing the maximum focal length by the minimum focal distance. The larger the matter, the larger the zoom.
Wide coverage: Monitor large areas and avoid coverage gaps or blind spots. Move between zero pan/tilt and full 360-degree pan/180-degree tilt, depending on the model.
Auto scan: A PTZ camera can be auto-configured to scan a predefined area and move in a pattern. The preset position can be programmed to change position based on time. For instance, a PTZ camera can be configured to pan, tilt, or zoom every 30 seconds to capture diverse areas of interest within the camera's entire surveillance area.
Trust Advanced Systems For Most Reliable PTZ Security Cameras in East Texas
Our PTZ cameras are highly advanced to meet your security concerns and requirements and exceptionally fortify your home security. Advanced Systems Alarm Services can help you easily monitor, detect issues, capture and record security footage, as well as notify authorities, with convenient access control through the Alarm.com app.
We offer exclusive PTZ camera installation in Tyler, Lufkin, Baytown, Dallas-Fort Worth, and anywhere throughout our D/FW and East Texas service area. Call 409-204-4898 for the most professional, superior home security in Texas, including PTZ CCTV cameras, video doorbell cameras, floodlight cameras, IP cameras, analog cameras, dome cameras, bullet cameras, box cameras, turret cameras, and more CCTV systems. Additional ASAS security services include: