Turret Camera Installation Beaumont and Tyler, TX
Turret security cameras are attractive and relatively unobtrusive surveillance equipment. Because they lack dome lens covers, they aren't susceptible to infrared (IR) glare. The image quality of a turret camera is often considered superior to other camera systems, day or night.
For the latest CCTV turret camera installation for business or residential security, Advanced Systems Alarm Services offers assistance in Dallas, Huntsville, Alto, Allen, and throughout our D/FW and East Texas service area. Whether at home or away, feel safer and more secure than ever with bullet camera installation from the professionals at ASAS. Call us today at 409-204-4898 or contact us online to schedule a consultation.
Why Turret Cameras By Advanced Systems in D/FW?
Turret cameras installed by the professionals at Advanced Systems Alarm Services have a number of advantages: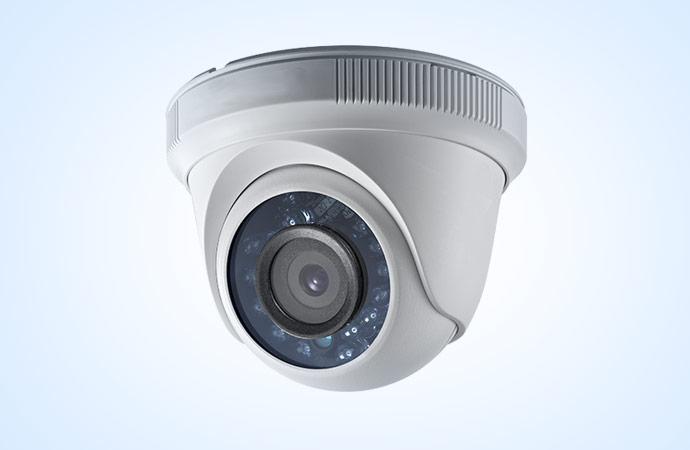 Recording quality: Can be pointed anywhere via a recording system or the internet, enabling it to track peoples' movements. With the combination of a moving platform and turret head, view over a wide range.
Audio capability: Suitable for entry point to a residence, turret cameras have superior audio systems. Many have at least a one-way system to hear what the camera picks up. Advanced turrets have added interactive, outgoing (two-way) audio to visual subjects.
Superior night vision: Turret cameras include infrared (IR) night vision or newer, higher-quality EXIR night vision. CCTV turret cameras also offer thermal imaging to reveal and map heat from movement or objects at night.
Range of movement: The broad amount of space turret cameras can view is also desirable. They can discreetly track wide movement and while being pointed anywhere that doesn't have an obstructed view.
Trust Advanced Systems For Most Reliable Turret Security Cameras in East Texas
Our turret cameras are highly advanced to meet your security concerns and requirements and exceptionally fortify your home security. Advanced Systems Alarm Services can help you easily monitor, detect issues, capture and record security footage, as well as notify authorities, with convenient access control through the Alarm.com app.
We offer exclusive turret camera installation in Tyler, Lufkin, Baytown, Dallas-Fort Worth, and anywhere throughout our D/FW and East Texas service area. Call 409-204-4898 for the most professional, superior home security in Texas, including turret CCTV cameras, video doorbell cameras, floodlight cameras, IP cameras, analog cameras, dome cameras, bullet cameras, box cameras, PTZ cameras, and more CCTV systems. Additional ASAS security services include: