Box Camera Installation in Beaumont & Tyler, TX
Durable, versatile box security cameras leave no doubt, if operational, that a property or area is being monitored. But newer, more advanced ones can be controlled with smart phones or other personal devices and are part of more modern, integrated surveillance systems with the latest access control. Box cameras let you to select the type of lens needed to best suit your video monitoring application.
For the latest CCTV box camera installation for residential or business security, Advanced Systems Alarm Services provides assistance in Dallas, Alto, Allen, Huntsville, and other cities throughout our D/FW and East Texas service area. Whether at home or away, feel safer and more secure than ever with box camera installation from the professionals at ASAS. Call us today at 409-204-4898 or contact us online to schedule a consultation.
Why Box Cameras By Advanced Systems in D/FW?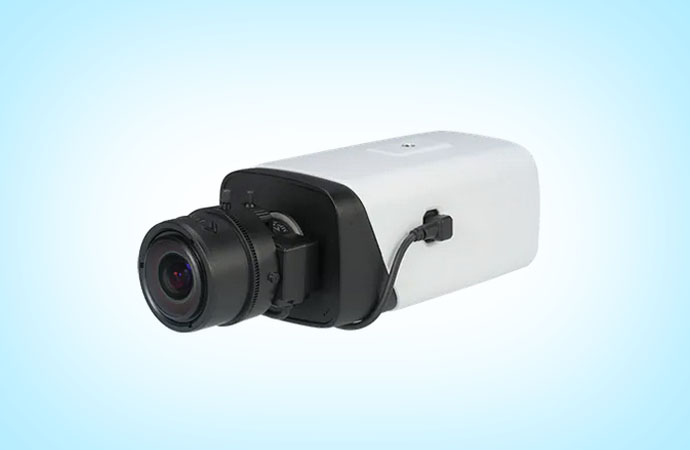 Box cameras installed by the professionals at Advanced Systems Alarm Services have a number of advantages:
Indoor & outdoor use: Can be placed for indoor or outdoor use due to their durability. Box cameras allow homeowners to focus on specific areas inside or outside the home.
Visual deterrent: The visibility of box security cameras should give criminals pause. These cameras are intended to be obtrusive. They give you an obvious feeling of being monitored, in addition to being an effective measure.
Customizable: Flexible, multiple lenses let you update a box camera for needed security changes. Customizable lens features cover distances over 40 feet. Box cameras can be upgraded as changes in surveillance camera technology occur.
Trust Advanced Systems For Most Reliable Box Security Cameras in East Texas
Our box cameras are highly advanced to meet your security concerns and requirements and exceptionally fortify your home security. Advanced Systems Alarm Services can help you easily monitor, detect issues, capture and record security footage, as well as notify authorities, with convenient access control through the Alarm.com app.
We offer exclusive box camera installation in Tyler, Lufkin, Baytown, Dallas-Fort Worth, and anywhere throughout our D/FW and East Texas service area. Call 409-204-4898 for the most professional, superior home security in Texas, including box CCTV cameras, video doorbell cameras, floodlight cameras, IP cameras, analog cameras, dome cameras, turret cameras, bullet cameras, PTZ cameras, and more CCTV systems. Additional ASAS security services include: