Indoor Camera Installation in Beaumont & Tyler
Do you want to make your house in Beaumont or Tyler safer? Installing indoor security cameras is a great thing to start. At Advanced Systems Alarms Services, we specialize in indoor camera installation to help you keep an eye on your home and loved ones.
Our expert technicians will work with you to determine the best placement for your indoor cameras. With our high-quality cameras, you can rest easy knowing that your home can be monitored 24/7. We are available in Mabank, Burkeville, Rockwall, and surrounding cities and provide the best security camera installation service. Our certified professionals only use top-quality products for the highest effectiveness. Call 409-204-4898 today to schedule your appointment.
Indoor Camera for Enhanced Security
Indoor cameras provide an extra layer of security, allowing you to monitor your premises in real time. With high-definition video quality and advanced features such as motion detection and night vision, these cameras capture every detail, even in challenging lighting conditions. You can keep an eye on vulnerable areas, entrances, or valuable possessions, deterring potential intruders and enhancing the overall security of your space
Superior Security Camera Installation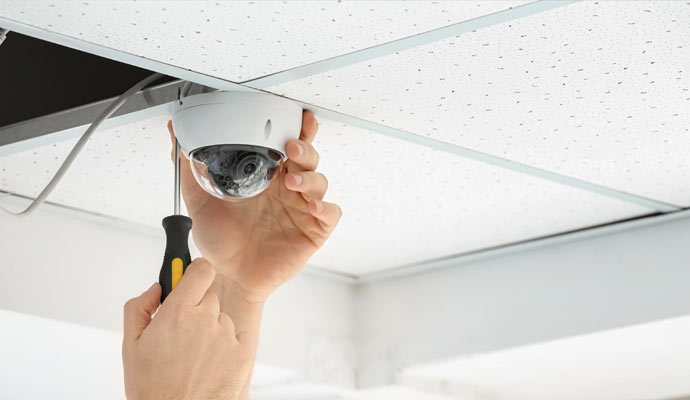 Security cameras are a reliable and effective way to protect your home. At Advanced Systems Alarms Services, we offer professional security camera installation services tailored to your unique needs. Our expert technicians can install a variety of security cameras, including:
Professional installation ensures that your security cameras are installed in optimal locations for maximum coverage and effectiveness. Our technicians can also ensure that your cameras are connected to your network properly and configured to work seamlessly with your existing home security system. Don't hesitate to contact us to know more about security camera installation.
Expert Security Solutions for Your Home
At Advanced Systems Alarms Services, we are committed to providing you with the best security solutions to meet your unique needs. In addition to professional security camera installation, we offer a range of services, including medical alarm systems, home automation, and fire alarms. Our expert technicians are dedicated to delivering exceptional service and support to ensure that you and your family are safe and secure. Call us today at 409-204-4898 or click here to learn more about our services.